We understand that from time to time something might not quite be right. Be it a sizing issue, a fault with a product or simply a change of mind, please refer below to our returns policy so that you are in no doubt ahead of purchasing an item from us.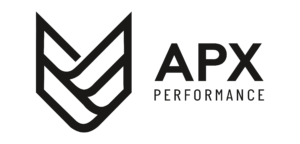 Help! I need to return an item, where do I stand?
We are happy to take returns on products for exchange or a full refund for the following reasons –
Sizing Issue – we ask that you try your best to select the right size in the first place but we do understand that sometimes online shopping can be difficult so we will always exchange for a new sized product
Faulty Item – we are not perfect, there, we said it, from time to time mistakes can happen and the manufacturing process in any industry is not faultless. If you are unhappy with the quality of any garment please let us know and arrange a return to us for a replacement or a full refund.
A change of mind – we all change our mind from time to time and if you have decided on receipt that the garment is not to your taste or liking then simply return to us for a refund.
*All returns must be made within 28 working days of delivery*
When can I not return an item?
Sometimes we feel it is unfair for us to exchange an item and with that in mind we will not issue a refund or exchange for the below reasons –
Embellishment – If you have had an item personalised with Initials, Squad Numbers or Sponsors Logos then unfortunately this item is non-returnable so please be very careful when ordering personalised items.
Damaged after arrival – If you have worn an item purchased from APX-Performance and caused it to no longer be in the condition it was delivered to you then the item is no longer refundable.
Talk to us!
If you wish to speak to a member of our team regarding a return or simply discuss an issue please contact us via the email below.
customerservice@apx-performance.com
To return an item please send to the address below with a covering note.
APX-Performance
All Sports Global Ltd
23-25 Hessle Road
Hull
HU3 2AA